Why the attractions near Cape Town will keep you coming back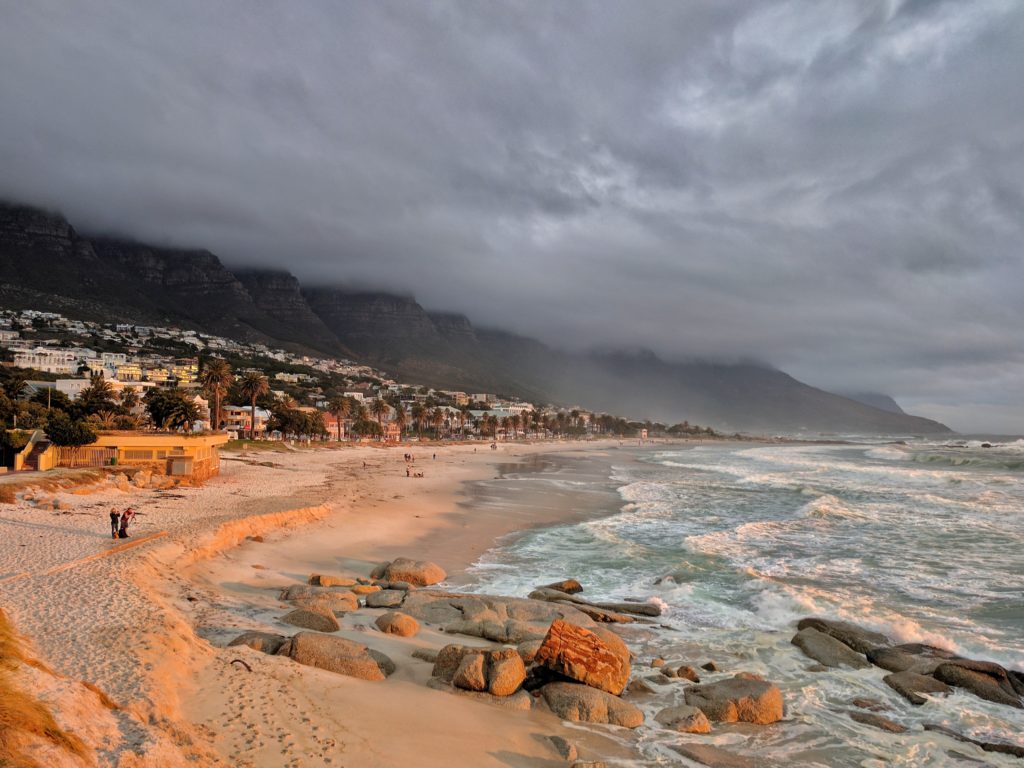 Also known as the "Mother City", Cape Town is possibly the most stunning cityscape in the world with the imposing Lions Head and Table Mountain providing a backdrop to colorful facades in the civilization below. As you take the time to look down from above or stroll between the iconic colored houses in Bo Kaap, it's easy to see why tourists are mesmerized with how beautiful a city can be.
Although this is just one side of an incredibly vast place and the Waterfront, nearby Camps Bay and Long Street all offer an entirely different experience. People around the world will also know this city for being the point to reach Robben Island, the unfortunate home of Nelson Mandela and a prison which has since become an interactive museum. Whether you seek history or thrills, Cape Town will never disappoint as this isolated city on the Western Cape of South Africa is overflowing with so many day tours, attractions, things to do and places to see that you will find yourself wanting to return time and time again.
Cape Town: The Mother of experiences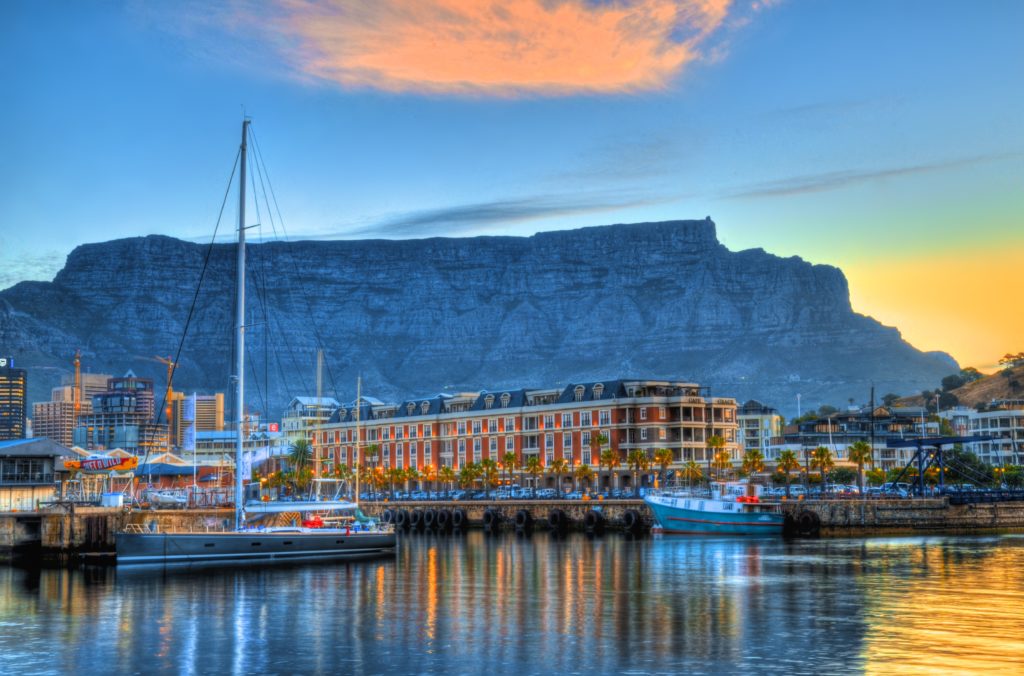 When you consider the vibrancy of nightlife on Long Street, the endless number of world class restaurants, colorful Bo Kaap, and the relaxing atmosphere at the V&A Waterfront, it's quite easy to see why Cape Town is such a fascinating place to visit.
Home to an enormous aquarium, great shopping, and the best seafood, the waterfront may be slightly touristy, but it offers a safe environment to check out the incoming boats and marvel at Table Mountain in the distance. As above, Long Street is littered with bars and nightclubs while many museums and galleries can be found in between down town. And while there are also challenges to life in and around Cape Town, even some of these places can also be explored such as Khayelitsha township and the colorful neighborhood of Bo Kaap.
Yes, Cape Town is so full of things to do that it can often be difficult deciding what you can afford to miss. With that in mind, the very same can be said about nearby attractions as arguably the best thing about visiting Cape Town are the captivating day tours on offer. In this sense, sometimes the best way to explain why Cape Town is such a unique experience, is to outline the incredible attractions which are always in reach so here are just a few of the most interesting things to do in Cape Town:
Local attractions near Cape Town
Great White Shark Dive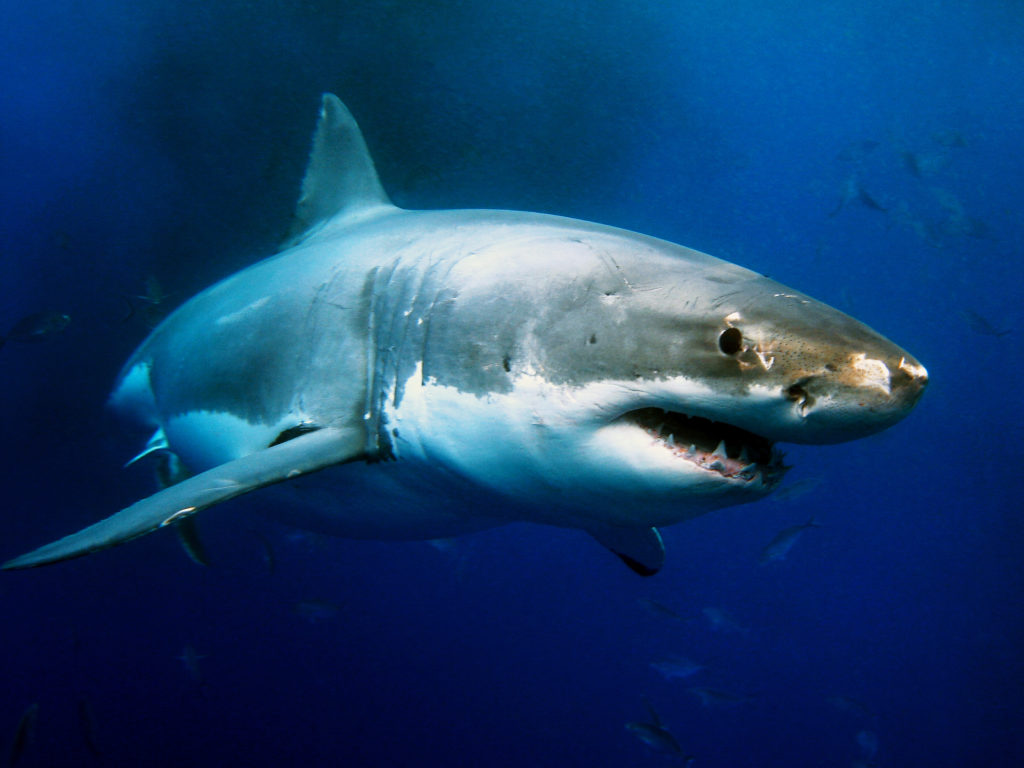 Hermanus is famous for whale watching, and Gansbaai is the starting point for a terrifying encounter with the Great White Shark. Yes, Cape Town is famous for different reasons but for many arrivals, especially backpackers, a day tour to witness the Great White Shark is often a priority.
Starting from the center of Cape Town, day tours to Gansbaai are a regular occurrence and quite affordable due to healthy competition. Traveling along the southern shores of South Africa, the journey to Gansbaai will pass the above mentioned Hermanus and an incredible amount of beautiful scenery before arriving in this largely unassuming town. Make no mistake; the town is famous for being the start point of shark tours and little else.
Unsurprisingly, many tourists are afraid to join this day tour but with a record for safety and extremely experienced guides, you can expect a safe encounter. However, this does little to calm the nerves, afterall, you are still venturing into the water with the most feared killing machine on the planet.
Walking up Table Mountain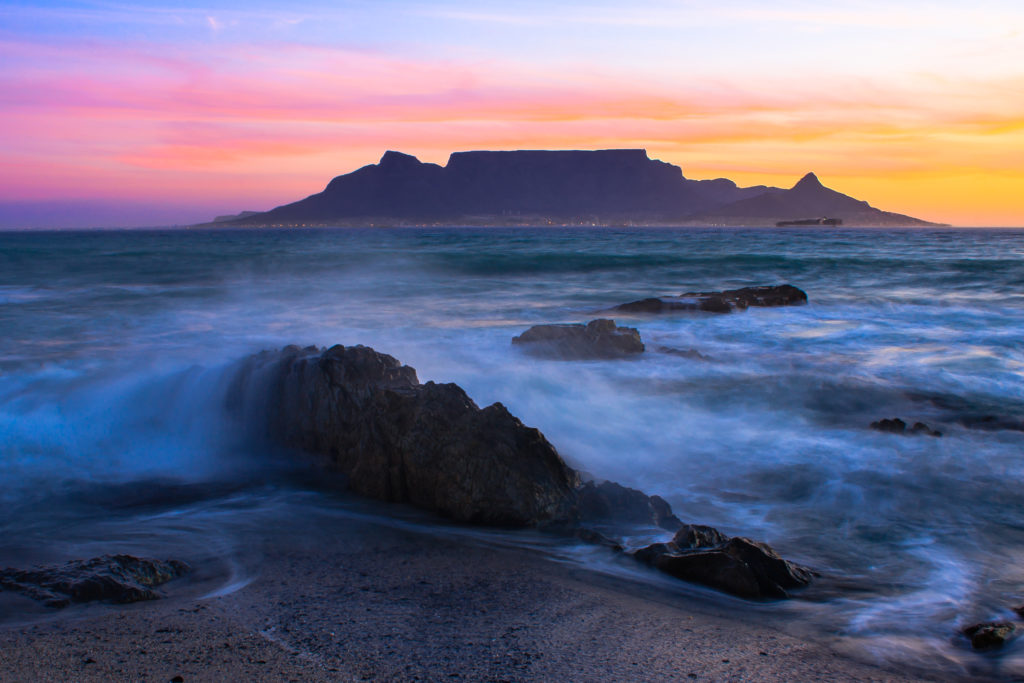 Although located next to the city itself, Table Mountain is the perfect excuse to orghanize a day trip. In an increasingly health conscious world, the cable car to the top of Table Mountain is often overlooked by adventurous visitors who opt to hike to the summit. Following a nature trail or the main road, it is possible to take a slow journey with the rewards of changing scenery the entire way to the top of this epic mountain.
And who could blame anyone for wanting to see the city from a new perspective? Yes, the route involves a substantial physical effort, but the scenery keeps changing as you approach the summit, not to mention the experience can feel so much more rewarding than the nearby cable car. Although infested with snakes, this is also a reasonably safe adventure and incidents of any kind are extremely rare on the mountain.
As mentioned above, there is also the cable car which is more popular and requires a minimum amount of effort. It must also be said that the views from this mode of transport are also unique and the car does take its time as it travels upward. Regardless of how you get up there, few panoramas can ever compare to the sight of Cape Town from above, with the Atlantic Ocean encroaching in every direction.
Visit Robben Island
Much to the dismay of world opinion, Nelson Mandela was imprisoned for most of his life on Robben Island. Of course when released, Mandela would go on to be one of the most influential characters. While this would involve politics from time to time, it was more often for humanitarian reasons and he would pursue these morals until his death in late 2013.
Today it is possible to travel to Robben Island on a day tour to learn all about the brutal history of the island and the one-time leader of South Africa. Having taken a ferry ride across the choppy seas, the tour will begin with meeting a prison guard and learning about the structure of the prison island itself. However, from this point, it becomes a very emotional journey as visitors witness the harsh conditions and mental toughness it must have taken to survive in such an environment.
While these day trips to Robben Island are usually busy and quite short on time, this is undoubtedly one of the most worthwhile things to do in Cape Town and an opportunity to learn more about the ugly past for which the city is best known in recent times.
Stellenbosch and wine tours

Did you know that Franschhoek has more 5-star Michelin restaurants and chefs than anywhere else in the world? It's true, and this small town in the countryside near Cape Town is en route to Stellenbosch. Similarly, the region of Stellenbosch is also known for having some of the most incredible wine, and in this regard, there are an endless number of wineries to explore.
Take Boschendal, Warwick, and Jordan for example, each of these wineries is home to the most flavorsome red wine aswell as their very own range of cheese. Obviously, the wine is why visitors arrive in Stellenbosch, but when you witness the scenery in these parts for the first time, you should understand that this is more than just a wine tour. Yes, the many towering peaks next to luscious vineyards are known for their splendor while the relaxing atmosphere just makes it the perfect location to get away from the city and unwind.
Offering a tour of the winery itself, each of these locations is more than happy to help visitors explore the process of making these wines, while the tasting is always led by an experienced guide or owner who can then explain the difference between each one.
In truth, there are just too many experiences and local attractions to mention for when you finish exploring the confines of Cape Town. From the Cape of Good Hope and Camps Bay to the Botanical Gardens and whale watching in Hermanus, each of these activities is as worthwhile as the next and the only real way to choose between them will be different for everyone. However, there is always next time, for the sheer number of unique attractions and local experiences in Cape Town ensure most visitors will return time and time again.