When you consider the unique experiences and attractions in Tanzania, it comes as no surprise that this incredible part of the continent is the most popular place to visit in Africa. Home to Kilimanjaro, Zanzibar, and Serengeti National Park; Tanzania is simply an awe inspiring travel destination where towering peaks form a backdrop for some of the wildest plains in the world, and white powdered sands offer the perfect resting point after an adventure into the rugged interior.
That being said, each part of Tanzania will be suited to some people more than others, and the secret to an unforgettable trip to East Africa can often depend on the content of a travel itinerary. Yes, not everyone wants to sweat their way to the summit of Africa's highest peak and to relax on an exotic beach can feel like a very restless experience to an active traveler.
Here are some of the most notable reasons you need to visit Tanzania:
Serengeti National Park; the most famous in the world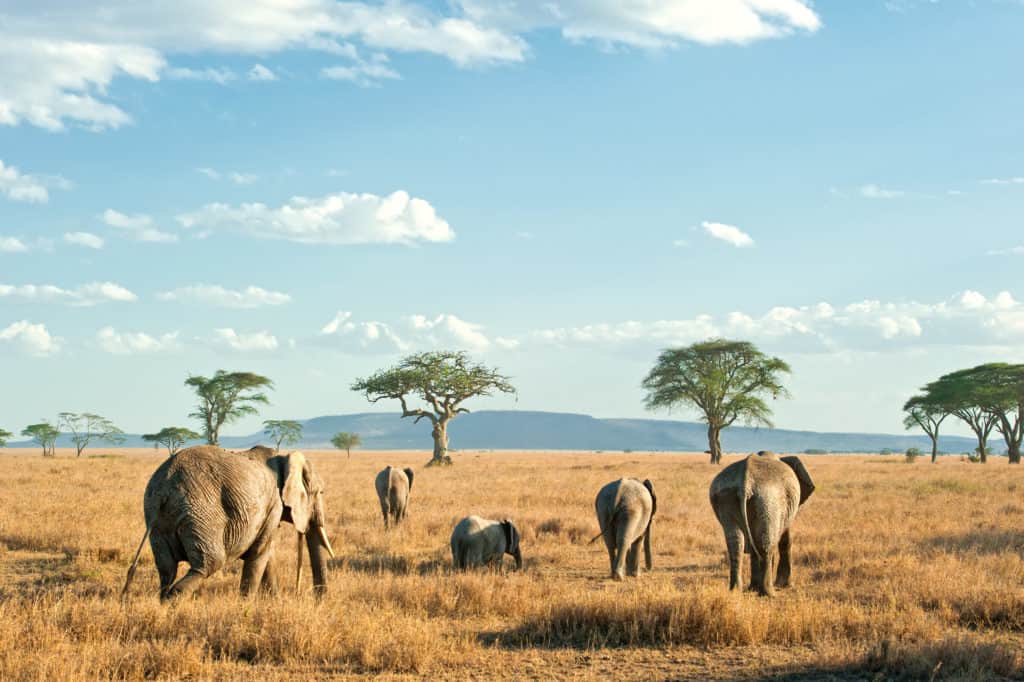 The Great Migration refers to the annual movement of wildlife, mostly wildebeest, between the Masaai Mara in Kenya and Serengeti National Park. For this reason, the most famous wildlife reserve on the planet and location for many wildlife documentaries on Nat Geo is the ultimate safari in Africa. However, it is not merely the animals which make the Serengeti such a fascinating place, for you will also find this isolated region consists of unforgettable landscapes that leave little to the imagination.
During the great migration, visitors can be hopeful of witnessing a truly magnificent event when more than one million wildebeest begin searching for fresh pastures as the travel from the above-mentioned crater all the way to Masaai Mara in Kenya. Naturally, there are many more animals who reside in this habitat, so there is always a good chance of spotting lion, leopard, and cheetah aswell as giraffe, monkeys, crocodile, etc.
Featuring many expensive lodges and very affordable campsites, this is undoubtedly a one of a kind experience and a great insight into the world which is in grave danger of disappearing. Yes, while some travelers may not have any specific interest in seeing the animals, one thing is certain – there is nowhere like this captivating part of East Africa, and you are likely to leave here feeling very inspired, regardless of the reasons for which you came.
Ngorongoro Crater; lesser known but equally as impressive

Although many visitors will not have heard about Ngorongoro Crater before arriving in Tanzania, this is arguably the most spectacular site for a wildlife safari in Africa. Stretching for twenty kilometers in diameter, this is the largest caldera in the world where thousands of wildebeest congregate every year to welcome their newborns. Once inside this caldera, you can encounter an incredible array of wildlife including elephant, hippo, hyena, and lion.
Ngorongoro Crater is also on the way to the infamous Serengeti National Park, so visitors will usually find this the first stop on their once in a lifetime safari. While the animals are inevitably the highlight of a trip into the crater, the sheer scale and majesty of this environment is also nothing short of breathtaking. Affordable and within easy reach of the nearest major city, Arusha, this is also a budget option for those who cannot afford to travel onward into the Serengeti National Park making it an equally popular Tanzania safari.
Kilimanjaro; climbing to the roof of Africa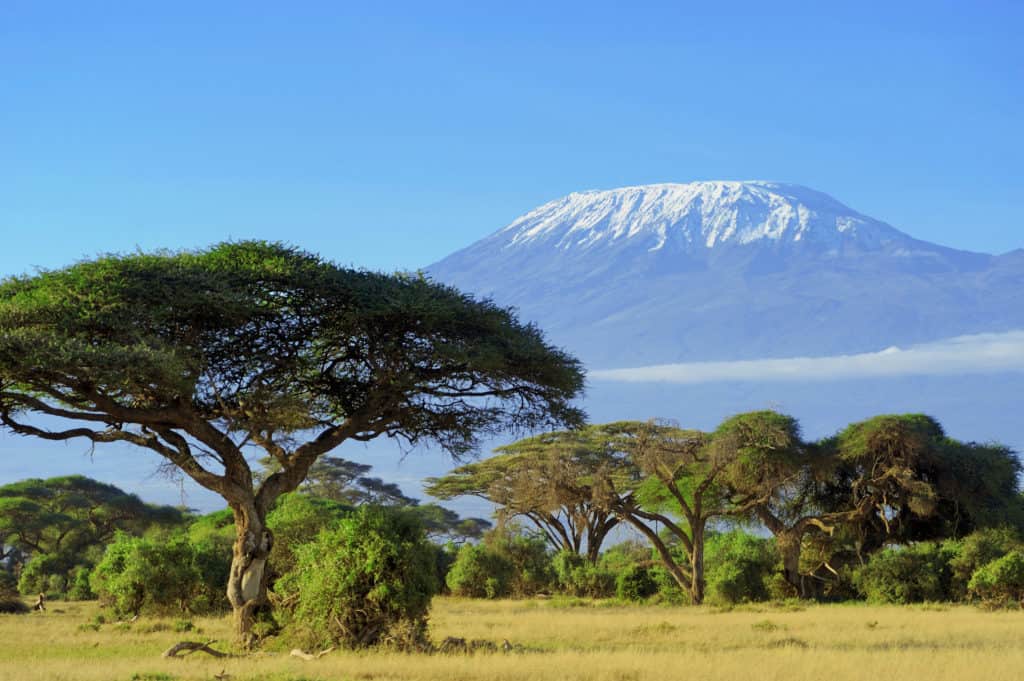 It may be the most expensive attraction to visit in Tanzania but make no mistake; climbing Kilimanjaro receives glowing feedback on a regular basis for good reason. Standing 5,985 meters above sea level, this is not only the highest mountain in Africa but also the highest freestanding mountain in the world. Consisting of alternate routes, there is usually a trekking option to suit most levels of fitness but either way, there is always a promise of unrivaled scenery and the enticing reward of standing atop this imposing landmass.
It must be said that climbing Kilimanjaro comes with a price and this is largely due to the heavy park fees imposed on the region by relevant authorities. In this regard, climbing the mountain can cost upward of $1,500, but at the same time, many serious hikers will hardly question the price tag for the sake of exploring such a spectacular range. Lemosho and Rongai are two routes which are favored by experienced trekkers, while the Marangu is shorter and said to be slightly easier. Either way, they offer an unforgettable experience for every visitor and covering the cost of these fees can feel like a reasonably small sacrifice given the potential rewards that climbing this immense mountain has to offer.
Zanzibar; cultural experiences and relaxation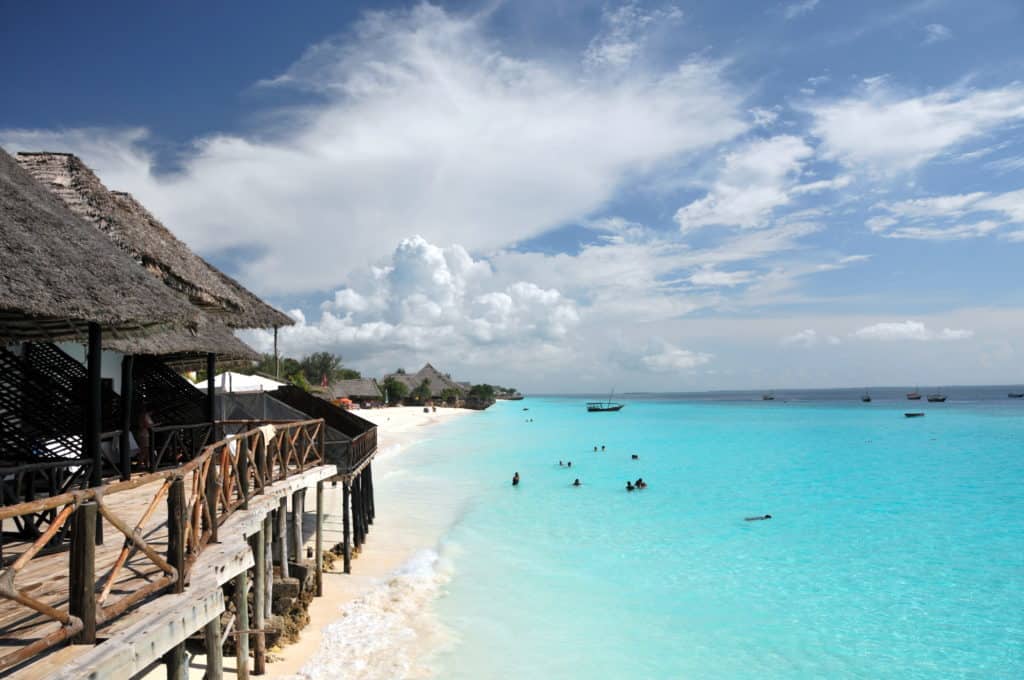 Zanzibar is also known as the Spice Islands, and although the archipelago is best known as being an important center for trading since ancient times, today it offers a stunning travel destination which is overflowing with cultural experiences. Take Stone Town, for example, the capital of Zanzibar and an iconic city infused with colorful architecture, friendly locals, and sublime food.
In fact, you could spend a few days exploring the myriad of streets in Stone Town and still only scratch the surface, but at the same time, you are likely to want even more time for the beaches up north. For this is why most visitors arrive on the island, to relax and unwind with a cool drink on white powder sands. Nungwi and Kendwa Beach offer the perfect mix of restaurants, luxury accommodation and empty spaces which can seem almost irresistible after spending a week on safari or scrambling up Kilimanjaro.
Yes, variety is certainly the spice of life on the islands with a mix of Persian, Arabic and African influences to be found at every turn. From scented spices and delicate fabrics to antique crafts and succulent fish, there is no end to local experiences which make it the absolute best place to end a memorable trip to the heart of East Africa.
Everything and more
That being said, there is much more to Tanzania than the most popular attractions, for even a brief encounter with a Masaai village can be the highlight of a tour for many visitors. Whether you opt for a visit to the birthplace of man and learn more about Olduvai Gorge or spend time volunteering at a local orphanage in Moshi, there is rarely any reason to question the popularity of the jewel of East Africa. Home to the most genuinely interesting attractions in the world and some of the best local experiences on the continent, it would seem that Tanzania really does have everything to offer and a lot more besides.